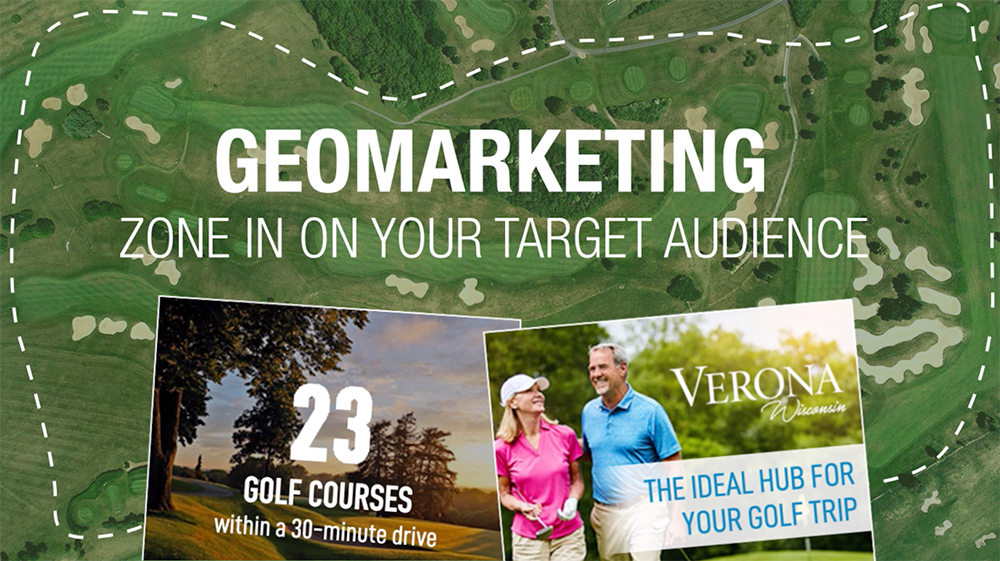 A lot of people are passionate about sports; same goes for travel. Combine the two, and you get what is believed to be the fastest growing segment in the travel industry: sports tourism, which is a $1.7 trillion business (Plunkett Research Group). It encompasses those who travel to a destination to:
Watch a sporting event;
Visit a sports attraction, such as a hall of fame;
Participate in a sporting activity.
---
The Verona Area Chamber of Commerce was looking to take advantage of this trend and approached us with an interesting challenge: Convert visitors to the local professional golf tournament, the American Family Insurance Championship, into future customers of Verona-area golf courses—and overnight guests of the city's hotels.

Using a message that focused on the high density of golf courses near Verona — 23 within a 30-minute drive — we leveraged geomarketing for a digital display ad campaign. It featured:
Geo-framing. Digital "fences" were established at the AmFam tournament at University Ridge Golf Course, as well as at higher-rated hotels within a 10-mile radius, during the tournament.
Using data gathered during the tournament, people were shown ads from the campaign on their mobile devices once they returned home.
After the tournament, additional fences were set up at 77 golf courses within a 1.5- to 3-hour drive of Verona, a distance chosen to:
Encourage golfers to book overnight stays in the city's hotels;
Include 144 zip codes most likely to have avid golfers who golf on vacation.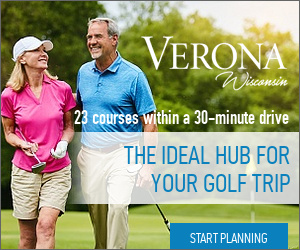 Drilldown targeting. Adults living 1.5 to 3 hours from Verona and who were 35-54 years old, had a household income of at least $150,000 and were interested in golf, adventure travel, and hotels and accommodations were shown ads for the entirety of the 13-week campaign.
These tactics ensured those people who were most likely to take an overnight trip to Verona to play golf — the campaign objective —were seeing the ads. In the early stages of the campaign, the landing page has seen 910 unique page views, and the conversion rate of 4% is 1,038% higher than the industry benchmark for tourism.