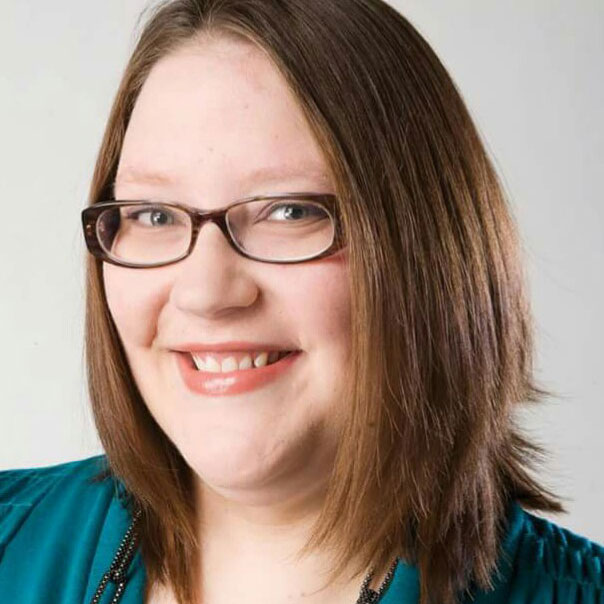 Jill Skowronski, 6AM's Strategy Whisperer (aka the Director of Strategy & Accounts), might be from Illinois, but her heart belongs behind the Cheddar Curtain of Wisconsin. After receiving an MBA from Illinois State, she moved to Madison, WI without knowing a single soul. In the 15 years that followed she has made a name for herself in the state for her creative thinking and customer relationship management style, winning a 40 Under 40 from "In Business Magazine" at age 29, a Dane County Small Business Award, a Family Business of the Year Award and a Spirit of Hospitality nomination for the city of Madison.
---
With over 20 years' experience in marketing, Jill has worked with large clients from State Farm Insurance to Beer Nuts, and most recently spent the last 10 years as a Vice President in both technology and food and beverage sectors. She is thrilled to join the 6AM Marketing team, not only to bring the spirit of hospitality to the agency, but because she gets to flex her creative mind with some of the best and most talented in her field.
When she's not out networking and meeting with clients, you can find her rooting for the Badgers, playing cards/board games, or hiking with her 9-year-old rescue golden retriever, Auggie.
1. You made a name for yourself building marketing and distributing for a distillery. What was it like mixing business and pleasure?
You know, I get this question a lot. I came to the realization in my time working in the spirit industry that it is much easier to get to know someone when they have a drink in their hand. They tend to open up and tell you their life stories, which helps you form a bond rather quickly. However, I usually wasn't the one drinking in those situations. My job was to be excited about the products we produced, teach others about who we were and why we were different, and then get the rest of the world to buy into that excitement too. So, I wouldn't say it was mixing business with pleasure exactly; I would say that it was my pleasure to work in a business where I could share a passion with others.
2. These days, agencies work with clients from all over their own geographic area and across the country. What's the secret to forging close working relationships with long-distance clients?
My best practice has always been to gain a client's trust quickly and right from the start. Whether that's done by finding a common interest, responding quickly to emails or phone calls, being on time to conference calls or demos, or simply just doing what you say you're going to do, you have to build that rapport upfront and then prove yourself with the work later. After trust has been established you can discover what communication style works best for both parties and try to be flexible with their schedule. A good way I have found to keep up-to-date with a client who is geographically dispersed is to get on a weekly call schedule with their team. It saves both parties a lot of time and energy because you aren't emailing or calling back and forth so frequently. You can have everyone in the same room every week collaborating and asking questions, despite geographic separation. Technology really is a beautiful thing. It can bring people together no matter where you are located and the same is true for the agency-client relationship. Just make sure you have trust upfront first.
3. You have a fascinating background, having worked with everything from food and beverage to IT to non-profits. How has that helped you manage relationships with clients and your own team?
I have always said that if I am the smartest person in the room, I am in the wrong room. And, because I have such a diverse background, I have gotten the chance to be in many rooms with intelligent people who are constantly teaching me new things. Working within a lot of different industries has given me experience to draw from when I talk to potential and existing clients. My background has given me a more well-rounded portfolio of skills that allow me to think outside that metaphorical box and be more creative in my everyday life both personally and professionally.
4. What excites you most about advertising's current direction?
Today, we live and breathe in a social media/consumer-run world. If your brand isn't on every social platform where your customers are spending their time, then you better believe your competitor's ads most certainly are. From what I am seeing, Millennials don't necessarily care about the actual product you are selling; they're more interested in how it makes them feel and who is talking about it. If you are too focused on the sales pitch, they will not actively engage with your brand. It's exciting to me to see these trends because this gives us an opportunity as an agency to really concentrate on branding. People are looking more and more towards buying and using the products and services of companies that share their common values. At 6AM, we excel at helping companies showcase their human side and create a dialogue about their shared values, so this trend is right in our wheelhouse.
5. If you could change one thing about our industry, what would it be and why?
With pressures mounting, especially in the wake of recent Facebook controversies, I believe we will see a shift in more transparency when it comes to measuring meaningful communications. Right now, transparency is the topic that keeps me up at night. It is not just what companies are doing with the information they gather that bothers me, I also question if we are reaching the number of people we claim to. The numbers we often see from Facebook and Google suggest they have a certain number of users in a certain demographic, but those numbers don't really match up with census records in the same category. It makes you start to question the validity of metrics in general. But, I feel people are becoming smarter about transparency and are demanding answers to these tough questions. So, I feel selling impressions will soon be a thing of the past and the companies that will come out on top will be those that invest in their brand and their audience.
6. How does 6AM do things differently?
When you work with 6AM Marketing, we like to say that you get the A-Team every time. And, I am here to say that's 100% true! We are a lean organization that is extremely collaborative, so when we're working on strategies or creative for clients, they get the collective brain-power of all of our team. And that team is full of smart, talented and experienced advertisers who have worked with a wide range of industries and have such unique experiences to draw from for inspiration. It has certainly been refreshing to join a group of people who are so passionate about the work they do in our client's growth. And, that growth is what we take pride in every single day.