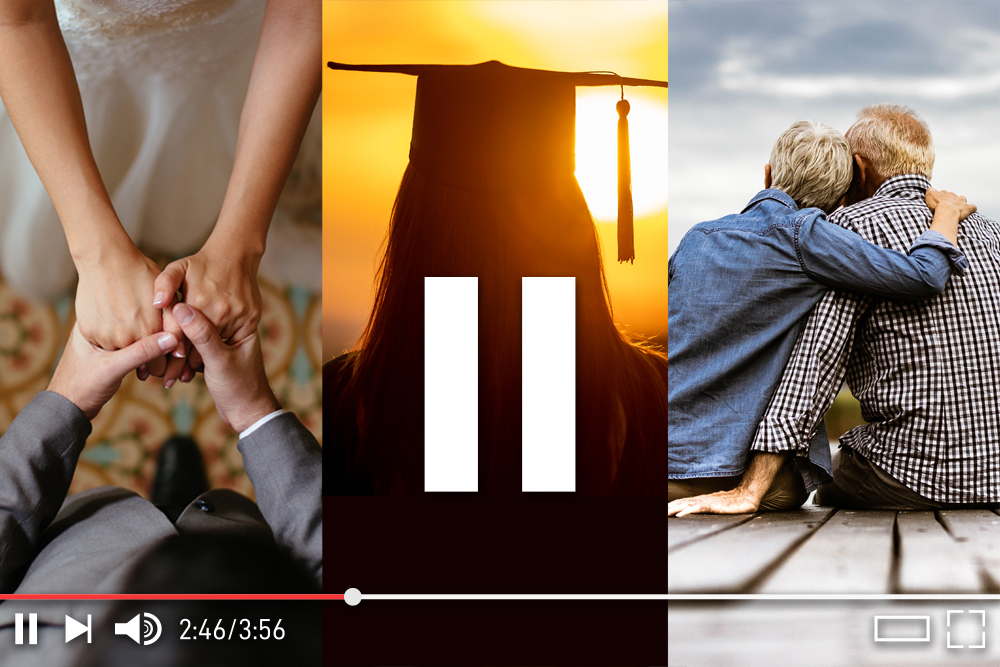 Cancelling or postponing events has been the norm during the COVID-19 pandemic. Sure, rescheduling your Caribbean vacation is a bummer. But what about not having a traditional college commencement, postponing your wedding or putting off retirement? Studies show that the trend of missing or rescheduling major life events has a significant impact on the customer journey, changing the way marketers entice people to take this new journey.
What do marketers do when the clean, upward trajectory of life stages is turned on its head? What they always do: adapt and overcome.
---
PSYCHOLOGY AND THE CUSTOMER JOURNEY
To really understand the customer journey, we must first dive into the psychology shifts that have resulted from missing major life milestones. According to a discussion with Carlene Fider, Ph.D., at Pacific Oaks College, the feelings of loss and grief have become blurry since 2020. In short, Fider explains that people are grieving the loss of major life milestones or feeling anticipatory grief for the inevitable loss of them.
Examples can be seen in the stories of soon to-be retirees. People who had planned to retire in 2020 or shortly thereafter are finding they will need to stay on the job longer in order to support themselves. This is dramatically changing their purchasing habits and decision-making as their plans to retire came to a halt.
Think about it from a broader perspective: How do the healthcare needs change for a married couple that's decided to delay starting a family? How would a couple accumulating debt due to the pandemic approach the bank about buying their first house? What motivates a high school graduate to apply to college if she can't attend in person?
Here's how you can reach these people embarking on a new customer journey as it relates to the healthcare, finance and higher education industries.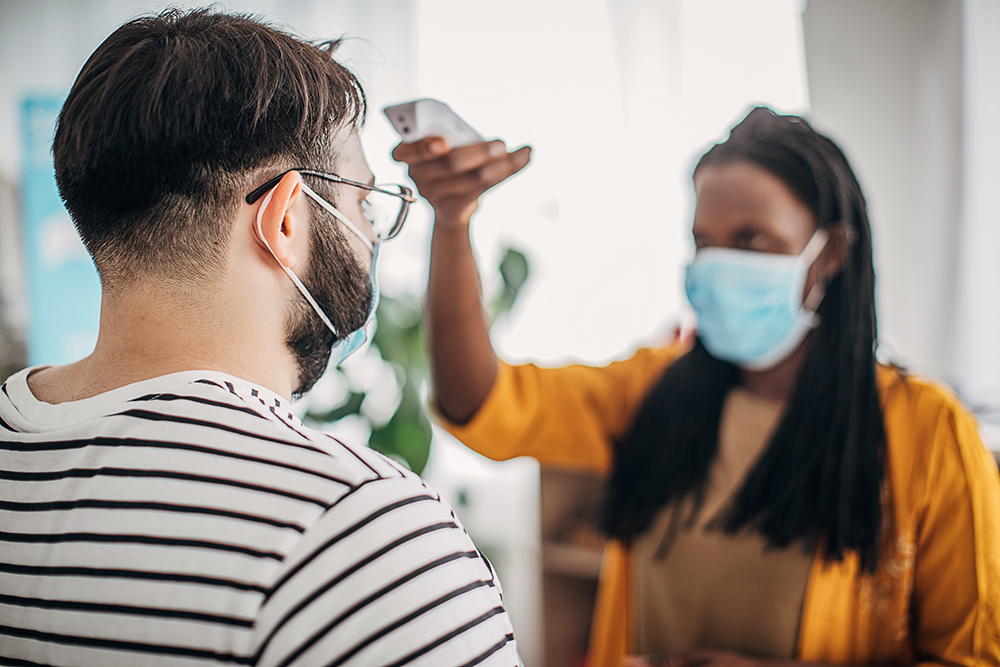 Communications by healthcare providers about their COVID procedures should be clear, transparent and easy to find.
HEALTHCARE MARKETING AND THE CUSTOMER JOURNEY
Healthcare marketers have had to breach the borders of creativity during the pandemic. While all industries are feeling the effects of COVID-19, none more than healthcare. But, as we know, people want the reassurance of healthcare professionals now more than ever. So the question is: What steps are consumers taking to find their ideal healthcare match?
Insight: Healthcare consumers are looking for convenience
Solution: The search phrase "near me" has become increasingly more popular since 2019. In the case of small community hospitals, use this as leverage to showcase that you provide top services much closer to the patient's home, eliminating the need to make a trip to the nearest big city.
Insight: Clear communication is key
Solution: People are interested in easy solutions, especially if they have to work hard to get to your facility (i.e. rural patients). Your website should clearly detail appointment availability and scheduling, procedures for in-person and telehealth appointments, accommodations for surgeries, safety procedures and general COVID-19 information.
Insight: Transparency is more important than ever
Solution: 71% of people lose trust in a brand if it seems it is putting profit over people during the pandemic. This doesn't mean to stop advertising; it does mean you should utilize the professionals you have and broadcast your positive testimonials.
Insight: Optimize Healthcare Product & Services Marketing
Solution: Start by taking an audit of your services and products. This will provide guidelines for how to create a patient persona you can use to target the consumers looking for those products and services.
(Sources: Cardinal Digital Marketing, Evokad, Smith & Jones, Digital Authority Partners)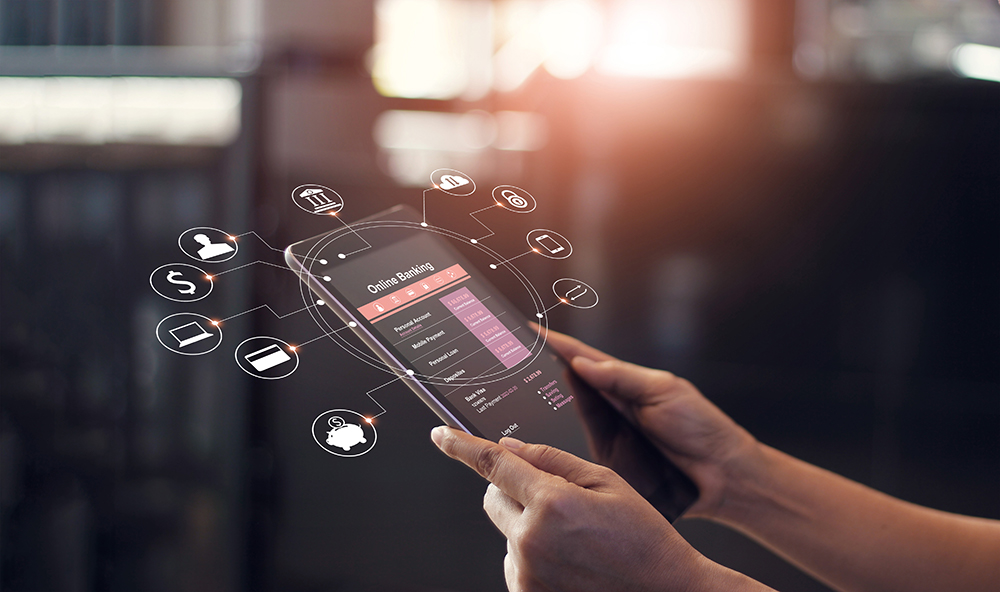 Consumers have come to expect robust digital banking options.
FINANCE MARKETING AND THE CUSTOMER JOURNEY
The impact of the pandemic on finance marketing is a bit complicated. While banks reportedly fared well in 2020, they anticipate hardships in 2021 as people struggle to make their payments. According to Deloitte, 2020 reshaped the global banking industry as new competition rose, traditional growth was paused and digitization was not only accepted but expected. So how does the consumer play into this?
Insight: Consumers need reassurance
Solution: Consumers facing debt want to be reassured they are at the center of the customer journey. More specifically, they want to know they have options that will protect and support them post-pandemic.
Insight: Digital banking options are expected
Solution: COVID-19 accelerated the digitization of banking. The institutions that made investments in technology early were able to perform best, but that doesn't mean there isn't time to catch up. Elevate customer engagement with a mix of digital and human interactions, data usage, innovative partnerships and attractive service delivery options.
Insight: Younger consumers value values
Solution: Banking brands need to re-evaluate their messaging to capture younger audiences. Eighty-three percent of millennials say they want brands they use to align with their values, so showcasing your company's beliefs can be beneficial.
(Sources: Deloitte, Credit Union Times, Phrasee)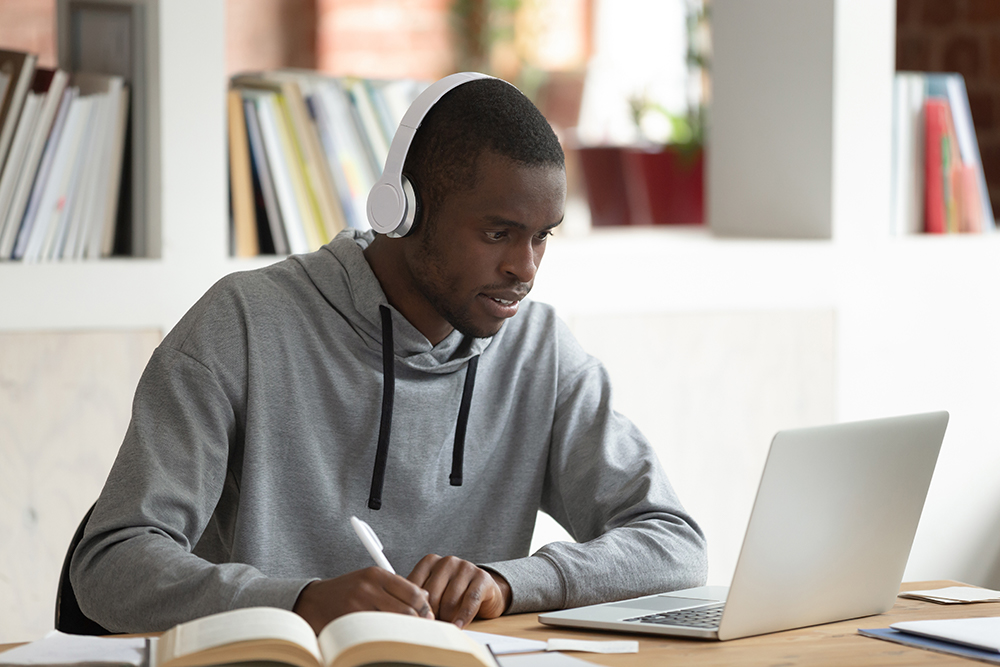 A strong digital learning program can be a differentiator for higher education institutions.
HIGHER EDUCATION MARKETING AND THE CUSTOMER JOURNEY
The biggest question in higher ed marketing is whether students will pay top dollar to take classes virtually. As we know, we must look at why students are thinking the way they are to effectively market to them. The path that prospective students are taking to get from consideration to enrollment has new obstacles that change the overall journey. A study done in Q4 of 2020 by LaneTerralever identifies five post-pandemic student insights:
Insight: There's a clear divide among students over the value in pursuing an education amid a pandemic
Solution: Market both the long-term and short-term benefits of higher education.
Insight: Timing is everything
Solution: Understand students' macro and micro journeys and prepare to nurture students for longer than you would pre-pandemic. Email campaigns have been performing well in this space (31% of prospective students recall seeing emails from a college).
Insight: Affordability and program fit still reign supreme
Solution: Reassure students about affordability, program fit and how they can get the most out of their education. The best way to do this is to show proof and assurance, and testimonials from past students prove successful.
Insight: Virtual learning can become a differentiator
Solution: Showcase your distance learning experiences and capabilities along with the merits that make your program different regardless of delivery method.
Insight: Playing it straight works
Solution: Don't bother with fluff. Prospective students want to hear exactly what you have to offer and how you can best serve them.
If you take anything away from this blog, be sure that your messaging is reassuring to consumers. In a time of such uncertainty, people want to be certain they are putting their money and trust in the right place – especially when they're having to miss big life events. Lucky for you, 6AM specializes in healthcare, finance and higher education marketing and are here to help. Take a look at our past success in these industries for a preview of how we can help your brand evolve alongside the customer journey