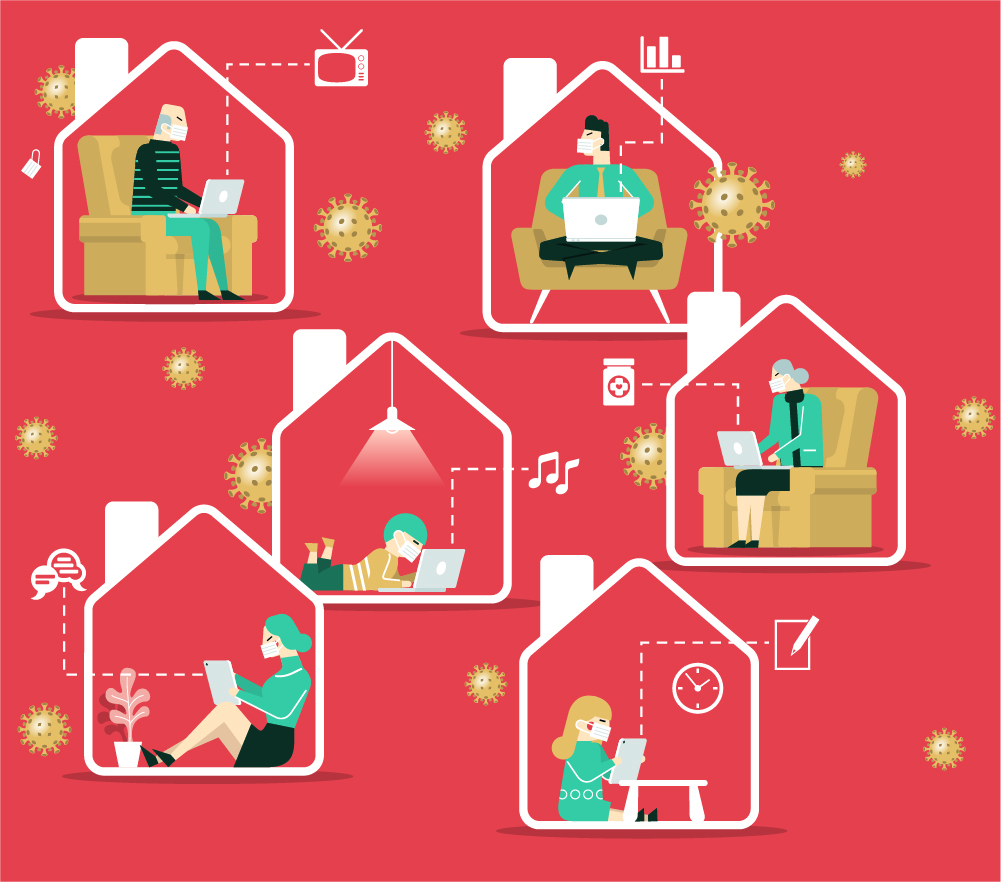 We'll be the first to say it: COVID-19 has changed marketing for the better. Why? Because it forced marketers to think outside the box in new ways. To reach their target audiences, who were burrowed in their homes, leaving only when they absolutely needed to, marketers had to test a combination of old and new marketing tactics. So which of the tactics that produced results in 2020 will carry over into 2021? And what new trends should you look out for in the new year? We have the answers.
---
USER-GENERATED CONTENT
One trend we'll see in 2021 is the continued rise in user-generated content (UGC), which is content created by your customers that can impact your brand positively. We dove into UGC in our last blog post, Will Word of Mouth Have the Last Say?, and looked at how this type of content works as word-of-mouth marketing on digital platforms. In fact, more than 86% of companies rely on UGC as part of their marketing strategy. Lockdowns and social distancing made UGC one of the most effective marketing tactics, with companies such as TikTok utilizing videos made by its audiences in their advertising.
So why will this remain a trend in 2021? Because UGC promotes customer interactions, is trustworthy (remember, UGC is the new word-of-mouth) and allows marketers to break the advertising barriers companies have as brands. We're already seeing this time and time again with companies including loanDepot, Walmart and ADT, and we expect to see a lot more of it in 2021.
TAKING RISKS
We're going to see a lot more risks being taken in 2021. COVID-19 changed most marketers' M.O., especially when it comes to risk aversion. A/B testing never has been more important, or more appropriate. In a time when companies don't know the best way to reach their audiences, why not try something new, spontaneous or out-of-the-box? We have seen, and overcome, a lot of changes in 2020. According to Keeping It Human founder Kathy Klotz-Guest, "The time is now. We're in the midst of a big change, so why not burn the house down by doing things differently? First, we'll evacuate the building. After all, we're creative badasses, not monsters."
NEW AGE & OLD AGE
The next trend to look for in 2021 is a blend of old and new ways of doing things. We're already seeing this in our everyday lives with the mix of working from home and going into the office, or even going to the grocery store and wearing a mask while you shop. In fact, the World Economic Forum predicts the number of employees working from home will increase from 16.4% to 34.4% in 2021. So, as marketers, how do we respond to the increased number of people staying home throughout the day, week after week?
Simple. We learn to combine new and old marketing tactics to reach our audiences wherever they are, whether that be at home or at the grocery store. This combination can cover strategy or content—or both. For example, we have seen an uptick in the amount of nostalgia marketing. Nostalgia marketing focuses on things the audience is familiar with to sell a new product or service, which can be particularly effective in a time like this that is dominated by uncertainty. One of our favorite nostalgia advertisements is Uber Eats' Tonight I'll Be Eating … showdown commercials with Mark Hamill and Patrick Stewart. This commercial has proven to bring people together, whether they are Star Wars or Star Trek fans. The twist is that now they can come together with the mediator, Uber Eats — something that wasn't around when Star Wars and Star Trek first appeared. We expect to see the familiar blended with the new much more in 2021.
INTERACTIVE CONTENT
Another trend we anticipate for 2021 is a rise in interactive content. As a result of lockdowns and social distancing regulations, companies are struggling to find ways to connect with their customers in meaningful ways. While we have seen more interactive content on social media as 2020 draws to a close, we believe this will increase in the coming year. Interactive content is crucial because it allows customers to learn about your company while simultaneously providing a form of entertainment and engagement. This content could be anything from a customer sharing your Facebook post to interactive infographics embedded on your website. According to Dabrian Marketing, interactive content examples to look forward to in 2021 are:
Assessments
Quizzes
Polls
Games
Interactive videos
Surveys
Contests
According to Top Rank Blog, interactive content generates two times more conversions than static content. This means your business could be severely under-engaging with your target audience if you don't have interactive content.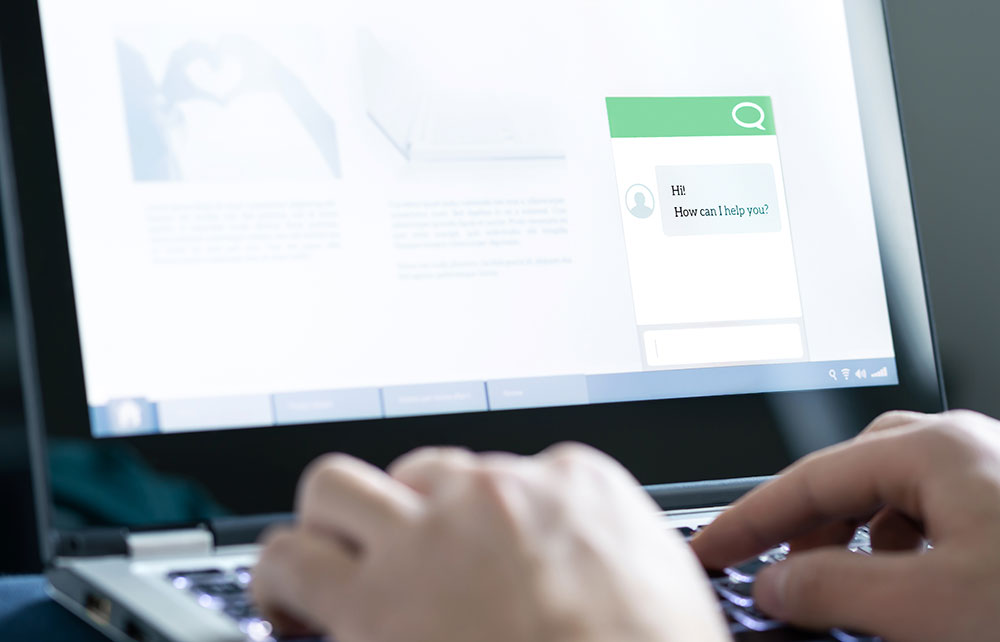 One of the simplest ways to interact with your customers online is through artificial intelligence or chatbots. More and more businesses are adding a chatbot to engage customers as soon as they enter their website; some chatbots can even predict customer questions.
AGILITY
Agility certainly will be a trend in 2021 — for marketing and just about everything else. If we learned anything in 2020, it's that we must expect the unexpected, and even then, be ready to change your plan on a dime. According to Dmitrii Kustov, founder of Regex SEO, there are three rules to adapting that all marketers must follow:
Prepare in advance.
Accept change instead of trying to avoid it.
Move fast when the time is right.
Marketers need to be ready for change — always — and in light of the events of 2020, we know now more than ever how important that is. This means we can't get overly attached to one way of thinking or doing; we need to continue to evolve marketing messages as the market itself evolves (which we predict it will in 2021 as COVID-19 vaccinations become available).
Every December, we ring in the new year with hope, inspiration and excitement. This year is no exception. While 2020 has been one of the most challenging years for marketers, it has taught us a lot of lessons that we look forward to carrying into 2021. Whether your business needs help planning, strategizing or executing the trends to come in 2021, 6AM Marketing is your partner through it all. Check out the amazing work we've done in 2020, and marvel with us about what is to come in 2021.