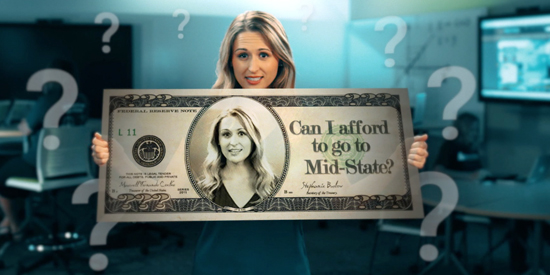 Colleges and universities are on a constant prowl to find and attract new students, but in an increasingly mobile world, what is the best way to reach them?
---
Mid-State Technical College offers dozens of two-year programs to help kick-start careers in everything from urban forestry to cosmetology. Located in central Wisconsin, Mid-State offers high tech facilities and career-tested professors, but the college struggled to overcome perceptions associated with tech schools. How do you connect and engage with prospective new students? That's where 6AM stepped in.
Our solution: Create a compelling story that addresses a prospective student's pain points and use social media as the vehicle to deliver that story to a targeted audience.
The results: Over 50,000 views in six-weeks, that's 62% over Facebook's projections. View the case study to learn how we did it.
As colleges and universities continue to explore new ways to connect with prospective students, don't overlook the power of social media simply because it feels cliché. Create meaningful content that will inspire students to send in an application.
Give us a call to help you tell your story.