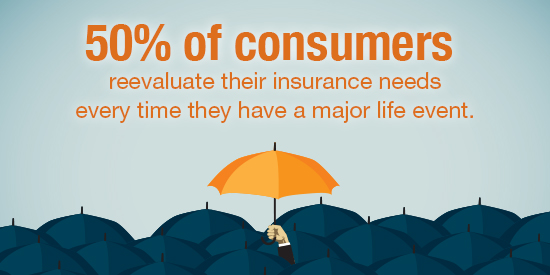 How are you competing with on-demand start-ups developing products, such as microinsurance? If you're not tracking this, and a few other trends, here's a quick update.
---
According to Mintel, a leading market intelligence company, "Companies, such as Trov (on-demand property coverage), Cuuva (hourly car insurance), Freebird (flight insurance) and Sure (on-demand micro-duration life insurance for air travel), are all introducing insurance services around the globe that embrace the 'single serve' mentality."
As consumers of all ages embrace Uber and Lyft, and stay at Airbnb properties around the globe, they still need and want to reduce risk and protect themselves. 59% of Millennials say that an innovative product offering is more important than a long history of experience. But, they aren't the only demographic interested in innovation. 51% of parents with children under 18 feel the same way because their consumer-facing decisions are changing their needs for insurance.
Advertising one or two non-traditional products can open the door to a conversation with current clients and prospects about their needs as these new technologies change their behaviors and habits.
6AM can help you develop innovative messaging that gets results.