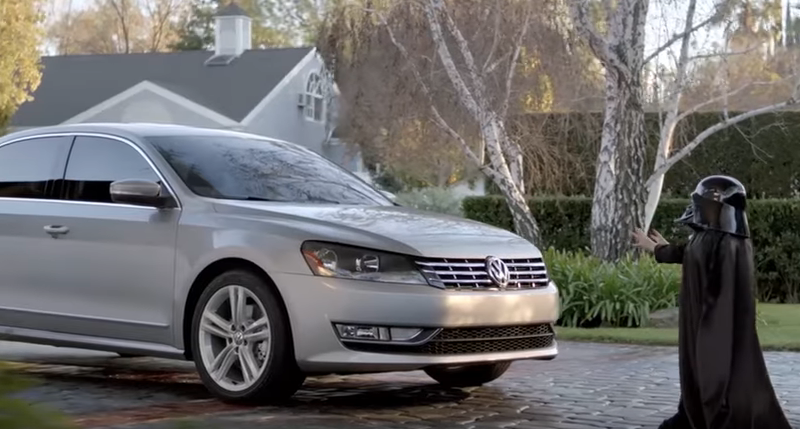 It's hard to believe, but kickoff for Super Bowl LII is this Sunday! While it's been fun to get an advanced look at some of the ads that will play during the big game, here at 6AM we're taking bets to see which brand ends up with the evening's best and most surprising commercial.
---
To prepare, we took a trip down memory lane to revisit our favorite commercials from past Super Bowls. Feel free to share your comments below!
Micah Riecker - EDS, "Cat Herders" (Super Bowl XXXIV)
This commercial goes from "What the heck?" to hilarious in about three seconds. There are so many small touches in this spot that make it great, from the deadpan sincerity of the actors to the cats crossing a river while intense Western music plays. In terms of overall impact, the only thing wrong here is that the spot upstages the brand: I completely forgot this was an EDS commercial until I looked back.
Craig McHugh – Budweiser, "Respect" (Super Bowl XXXVI)
Budweiser has had plenty of memorable Super Bowl ads over the years — many of them humorous — but this one stands above the rest for how it handled such a delicate topic in an original and respectful manner. Even now, nearly two decades since 9/11, good luck not getting a little choked up watching this tribute to the victims.
Lynn Marolt – Budweiser, "Puppy Love" (Super Bowl XLVIII)
When I think about memorable Super Bowl commercials it's no wonder that my brain immediately thinks of the big players. For years, we have seen commercials from cars to beverages, adult or non-alcoholic, and the memorable ones seem to have a story to tell. One of my favorite commercials may not be a surprise because it features an adorable puppy and a Clydesdale. Budweiser put out Puppy Love a few years back, about the unconditional love and friendship between the puppy and horse. The ad is funny, heartwarming, and did I also mention it features a puppy? Really, what's better than two best buds?
John Scapes – Volkswagen, "The Force" (Super Bowl XLV)
How do you talk about a remote starter for your car without talking about a remote starter? You find a cultural cornerstone, put in a cute kid and let the parents create some magic. The result is the hilarious and memorable commercial from Volkswagen.
Sydney Smith – NFL, "Super Bowl Babies Choir" (Super Bowl 50)
I'm personally a fan of commercials that pull at your heartstrings and if it's set to a sentimental song, I quickly become a basket case. That's why I loved this commercial from the NFL, which hilariously claims there is an increase in births 9 months following the hometown winning the big game. Whether it's true or not, I have no idea, but it does create for a very funny segment in which supposed "Super Bowl babies" of the past gather together to sing a re-imagining of Seal's classic "Kiss from a Rose."
To make it even sweeter, the NFL ran a follow up segment to celebrate the births of the next generation of "Super Bowl babies" 9-months later. Talk about a touchdown.
Micah Riecker– Mountain Dew, "Puppy-Monkey-Baby" (Super Bowl 50)
I actually hate this commercial. I hate the freakish baby thing that creepily struts around the apartment. I hate the complete non-sequitur nature of the spot's logic. But of all the Super Bowl commercials I've seen, this one sticks with me the most. It's also a perfect example of what I like to think of as the "Costanza Effect." Sometimes, a spot can be so bad, it anchors itself in your memory.