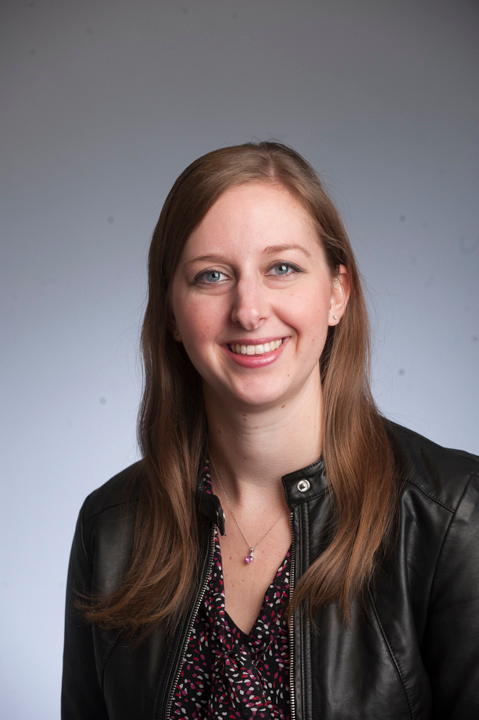 A former East Coaster with a love of pugs, Sydney Smith joined the 6AM Marketing team in March 2017. Prior to moving to the mid-west, Sydney was the Social Media Marketing Manager for the National Federation of Independent Business (NFIB), the nation's largest trade association for small business owners. When she wasn't busy providing live coverage of the 2016 Presidential Election, she was obtaining her Master's in Interactive Media from Quinnipiac University. Sydney also holds a Communications degree from Florida State University.
---
1. What's the biggest misconception in the industry about social media?
Social media managers are probably the most under-rated group of marketing professionals out there. Not only do we think about content and content development, but we're also very focused on the analytics side of the equation. We can set up ad campaigns, manage impressions, track results and even provide content direction for an entire company – large and small. Plus social media managers are the closest people to your target audience. Even if we don't respond to every post, we see and we hear everything your audience is saying; that makes our perspective incredibly important. Being underrated is a challenge in the sense that our voices aren't always heard when it comes to developing a cohesive strategy, but it does mean when we deliver big results, we get a lot of attention for it. Shocking those preconceived perceptions is always a great feeling.
2. Does every company and business benefit from using social media? Who benefits most? Least?
Social media is not a one-size-fits-all model. In fact, even this question is almost impossible to answer as directly as it was asked. Facebook is an industry standard at this point, so all companies should be on Facebook. But will all companies benefit from having a Facebook account? No, of course not. If your company is B2B medical sales, you're not going to break the internet with heart monitor memes. Perhaps focusing your efforts on LinkedIn would increase your lead gen efforts. Healthcare companies looking to target teens could see results from SnapChat, but HIPPA regulations and a concern for privacy could lend itself to perhaps a focus on Pinterest. With so many social media sites out there, it's best to look at your target audience and be honest about your capabilities and focus on mastering one or two platforms to start.
3. You have to shut down every social media application out there except one. Which one do you keep open and why?
Short story. When my mom was a teenager, her hometown was devastated by a flood and she lost all her possessions, including her family photo albums and baby pictures.
Facebook was starting to make a big impact while I was in college, and I decided to set up my mom with an account of her own (I know, this is opposite of normal college kid behavior). Once she got her account up and running, she reconnected with some of her childhood friends. After the initial thrill of reconnecting, she asked if any of them had managed to save some photos from before the flood. Not only did her friends have photos, but they had photos of her. Photos she had literally never seen before and would have never seen without Facebook.
To me, Facebook is all about connecting people together and while it has changed a lot since its launch, the impact it had on my mom and her friends is still powerful.
4. Is digital and social advertising just the flavor of the week? What do you see in the future of this young medium?
I think that as people become more and more dependent on their mobile phones, the more important digital advertising will become. Facebook faced a lot of challenges since it opened its doors to advertisers, namely that younger users flocked to other social networks to avoid all the ads. As our screens get smaller, advertisers will have to get smarter about developing ads that get people to stop and click, but also create ads that blend in and don't turn off the younger generation.
5. How important is content when it comes to social media management?
Content is EVERYTHING! It's literally what you are saying to your social media followers, your prospects and current customers. If you don't have content, you don't have anything. Content can be as simple as a snapshot of a sunset, or as complicated as a fully-produced video. Blogs or news articles are content, so are gifs. If you're a social media marketer and you're looking at an empty content calendar, that's a serious problem. You need to figure out what you want to say, how you want to say it, and how it should be posted.
6. How does 6AM think differently?
We're not afraid to push the envelope, and I don't just mean with our clients. We constantly push each other to try new things, reconfigure ads so colors pop, or write copy that makes people say, "Woah." It's an incredibly collaborative environment, and our work is a direct product of those relationships. I think that is the secret to our success, there's no resting on easy street.