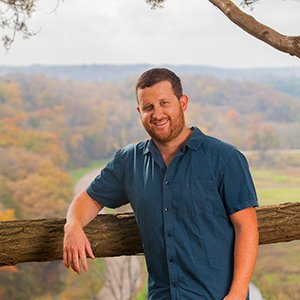 Try new things and take a risk, those are words Ian, our director of digital, lives by. Concepting, designing, creating, testing, tracking, adjusting and analyzing and then starting all over are all on the "to do" list today.
---
1. Website trends are constantly shifting. How do you keep up with all the trends and how do you know which trends are worth incorporating into a client's website?
Remember Jnco's & Zomoba's? Yeah, I'm from that era. Not that I owned either, but a throwback photo of that time would surely be something to laugh about now. There are trends that we can all think back to that might have not been the best long-term decision. Industry trends need to be approached with a bit of skepticism, especially when they are executed just to say "me too." If there is a benefit for the end user, then it's a different story. I'm a huge believer in user experience. Trends that make loading quicker, navigating easier and layouts more effective are all trends I can get on board with. Occasionally, we will utilize a trend that is "cool" but it must work and meet the goals for the website regardless of how cool it may be. We do love to push the limits though; it's all about balancing between those cutting-edge techniques and supporting legacy systems.
2. Designing a web page layout and writing the code to implement that design are two very different skills sets. How do you balance the demands of each?
More and more designers are getting their hands dirty in programming and coding—this is great! Being able to design a website focused on the user experience and also be able to pay out the execution is a huge advantage. Not only can you understand the limitations, but you can also push the boundaries. Doing both together is sort of a left brain/right brain handshake. I believe having an eye for design and layouts is something you are mostly born with and it evolves from there, whereas programming is something that is learned over time and practice.
3. What is your creative process when you're designing a website for a new client?
Inspiration is everywhere, not just online. Our creative process really starts with understanding clients as much as possible. We ask a lot of questions to help us understand your brand, message and what makes your business unique. Business goals are important too: You need to know what you want to achieve. We work to redefine those into an experience for your website users. Your site should be an extension of your company, not just a cool looking sign on the door. Once we understand all we can about you, we focus on the users who are going to be visiting the site. What will interest them? Where are they coming from? How can we make them convert? Those are all the questions we ask when we jump into a new project.
4. How big a factor is mobile when you're thinking about website designs?
Mobile is everything, especially in some industries. Although there will always be users on a desktop or laptop, the reach and growth will continue to be in the mobile marketplace. You've got a computer in your pocket, and if your website isn't working well for those users the FIRST time they visit your website, you've already lost them. Everything we do is created with a mobile-focus first.
5. What is one aspect to being a website designer and developer that clients are surprised to learn about?
I'm also a photographer, and a lot of those skills and attention to detail translate well to my profession. I'm always looking from a 1000-foot view at the overall compensation, colors and structure. At the same time, I'm a believer in using visual methods to tell a story. Through photos or videos, you can engage with your consumers on a totally different level than with text alone. Pulling all of the content and design aspects together to tell a story is what makes website design and development fun.
6. How does 6AM think differently?
There are no templates, cookie cutters or set-in-stone methods here. Our work is created for your business only. Starting with strategic questions, we really try and dig deep into what makes you different, because ultimately that is your biggest asset. We need to know who values that, what you need your consumers to do. We start with facts, research and input before we would ever recommend a solution. Our output is curated for your consumer, your business and your measurable goals.