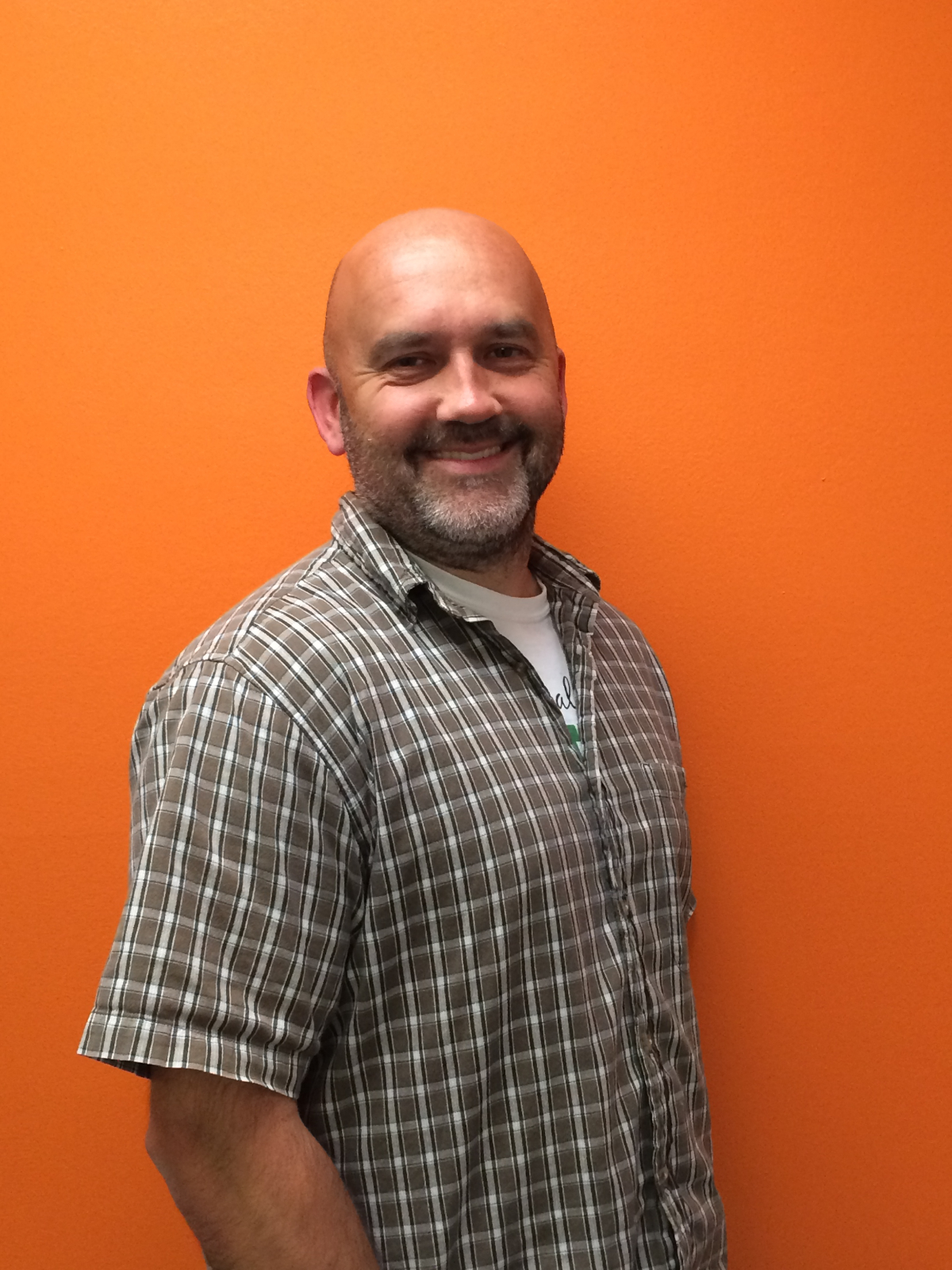 Craig is a native cheesehead who returned to Madison in 2010 after giving Southern living a go for nearly a decade in Columbia, S.C., where he worked as a newspaper copy editor. When he's not pumping out websites, he's enjoying being near family again and attending Badger sporting events.
---
1. How do you go from editing the sports section to building websites?
While I loved working in the newspaper business — It was part of my job to watch sports at work! — I didn't feel the print industry provided me great long-term prospects. I wanted to work in an industry that was growing, and I was at the point in my life when I was ready for a new challenge. I felt building websites would allow me to use some of the skills I had learned while designing and editing newspaper pages while still being different enough to excite me about choosing a new path in my career.
2. What was the hardest part about moving from a printed medium to an all-digital one? Any design and content principles carry over or was it a total change?
I quickly realized the process of building a website was far more complex than that of a newspaper. Putting together the sports section was pretty straightforward: stories, headlines, images/graphics and a handful of software programs. With a website, so much more is involved beyond the basic task of putting together the content: usability, accessibility, designing for different devices and browsers, numerous programming languages, sitemaps, user testing, wireframes, and on and on and on. It was a bit overwhelming at first.
From the start, though, I felt fairly comfortable when it came to the content itself. Many of the basic principles of newspaper work carried over to the web, in terms of structure and design.
3. You get total creative control to build the web presence for one dream client. Who is that client and why them?
NASA. I love astronomy and all that goes with it. I'm pretty sure NASA would have plenty of cool images to use, and because it would be a government project, going over budget wouldn't be much of a concern.
4. With the emergence of mobile as the #1 way to view the web, do you design with a mobile screen in mind? That is, which execution of a website (tablet, computer, mobile) do you think of first?
A mobile-first approach to building websites has become the industry standard, and it's certainly an approach we employ at 6AM. Web browsing on mobile devices will continue to outpace desktop and laptop by wider margins as younger generations replace older ones. So it's essential that the mobile version of a website provide a great user experience. The greatest challenges are seamlessly condensing all of a webpage's content into such a small screen size, and accounting for the differences in mobile web browsing, such as touch gestures.
5. For you as a designer, what's the most important thing about a website?
That it's usable. A website can look amazing and have all the bells and whistles, but if the user can't accomplish his or her desired task, we've failed. Usability always will be No. 1.
6. How does 6AM think differently?
We listen. Sounds simple, sure, but it doesn't always happen when it should. Yeah, we know marketing and advertising, but that's only half of the equation. Our clients know their businesses better than anyone, and we're only going to succeed when we listen to them; listen to their ideas, their goals, their obstacles. Listening leads to understanding, and that leads to kickass marketing.