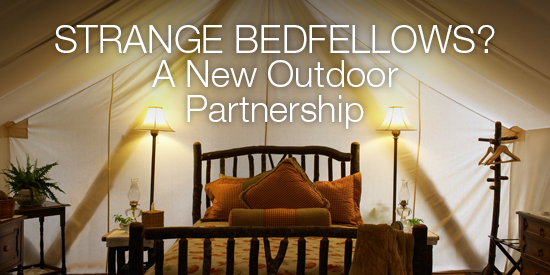 Campers now have a better offer if tents and lack of plumbing are not their thing. Airbnb recently partnered with the National Park Foundation to provide outdoor enthusiasts a new option to get outdoors, but still sleep inside. The new Airbnb accommodations will include travel trailers, tepees and mountain lodges in addition to more traditional housing such as homes or condos.
---
Adding a "luxury" component to your brand is great for attracting new and more lucrative customers to your base. Airbnb and the National Forrest Foundation are not the first to explore this idea. Pine and Gilmore discussed this concept in The Experience Economy when it was first published in the late 1990's. Consumers pay more for experiences, this is especially true of Millennials. Once you discover that magic moment of wrapping an experience around your product or service you will need to get the word out.
When is the last time you viewed your brand from a different perspective? What opportunities might you be missing?
That's where 6AM comes in. We're experts at creating disruptive messaging that gets the job done. Click here to learn more.