Part One: The Operations Fanatic
This is the first of a four-part series on what it takes to run a successful restaurant/chain with multi-unit growth.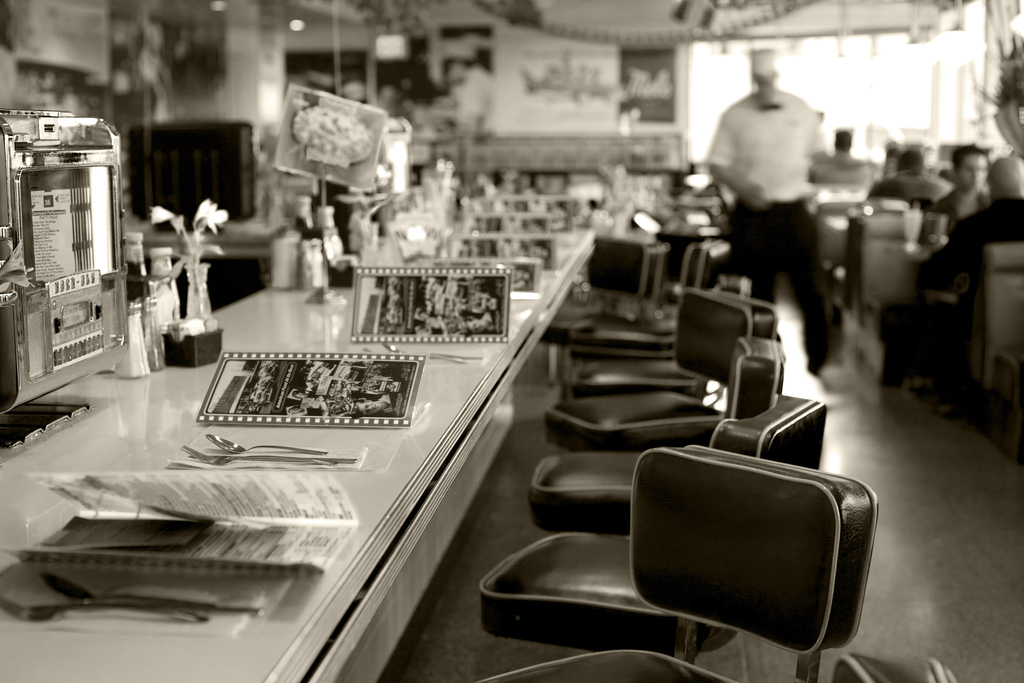 Image courtesy of David Sifry
Most of you reading this are already running a restaurant or restaurant chain. Some may consider my advice elementary, some will find it a good reminder of best practices, but hopefully all of you will get a few nuggets that help you have more fun and make more money.
---
The path to success begins with operations
Several things have to happen to run a successful restaurant. But I believe the most important is to be an "operations fanatic" (OF). The OF sets high standards in quality, service and cleanliness and makes sure they are followed every minute of every day. If you don't have that kind of drive, maybe running a restaurant (or practically any other business) is not for you.
I've spent time with the leadership of McDonald's, Jimmy John's and Culver's. All three of the founders are, or were, OFs. And all three are undeniably successful. You can expect the same high quality, service and cleanliness in any of their restaurants, and that's why customers return again and again.
Operations begin with staff
If you're thinking, "I am an OF," you're on your way. But how do you get to the position where your company really takes off? The OF mindset needs to be tempered with great people skills. This is where you either cash in or go bust. But don't worry, I've got the formula for success:
Hire great people.
It's not chance and it's not as difficult as it seems.
Let the interviewee do 90 percent of the talking. You want to find out about them and the longer they talk the more you learn. Ask good questions and then listen. Even their questions will tell you about who they are and how they work. One of my favorite questions is a two-parter: "Tell me about a time you did an outstanding job." Followed by, "Tell me about a time that things didn't go as well as you would've liked." If they have trouble answering either, they might be a problem.
In this labor market, you have to be willing to pay top dollar to get great people. If you don't, not only will you fail to attract good people, you'll lose the few you do to someone who will.
Wisconsin had a recent example of this when the entire staff of a popular fast food restaurant just walked out one day. The restaurant was habitually understaffed, and the remaining people couldn't handle the work, especially for just $8 an hour. Not only did they walk, they posted a note on the door to explain to customers why their favorite quick serve restaurant was closed that day: "Due to the corporation's refusal to pay a living wage and deal with problems before it is too late, the employees you would have dealt with today have all walked off the job."
This large chain had to scramble to bring management and crew from other stores to get the doors open. They will end up paying more anyway and they lost some good employees.
Conduct a thorough orientation.
Here's where you get to do the talking. Share some of the history of the organization, lay out expectations and introduce new employees to the staff. Be sure to show them the physical layout and discuss safety and procedures. Share your passion for doing a great job on behalf of the customer. This is where you set the employee—and your business—up for success.
· Have a great training program.
Create a system that teaches everyone the same way every time and covers all your standards for quality, service and cleanliness. Use only trainers that have the same high standards as you and buy into your system. Show employees the only right way from the very beginning.
Once your employees are trained properly, don't just let them go. Follow up. Give loud praise for a good job and quiet, personal advice if they slip up. There is no appropriate time for yelling or abuse.
Make the job fun and rewarding.
Praise, prizes and the opportunity to grow should all be in your bag of tricks. Train everyone like they will be running one of your units one day, because they just might.
Do a great job with your folks and they will do a great job for you. There are no shortcuts here.
Next up: Quality, Service & Cleanliness
Wayne Harris was with McDonald's for 28 years. He was with corporate for 13 of those years, starting as a manager trainee and finishing as the director of operations for the Chicago region. He then became an award-winning multi-unit franchisee and served on the franchisee's marketing committee, working closely with the McDonald's marketing department on their three-year plans. Later, he consulted for and served on the Jimmy John's board of directors.