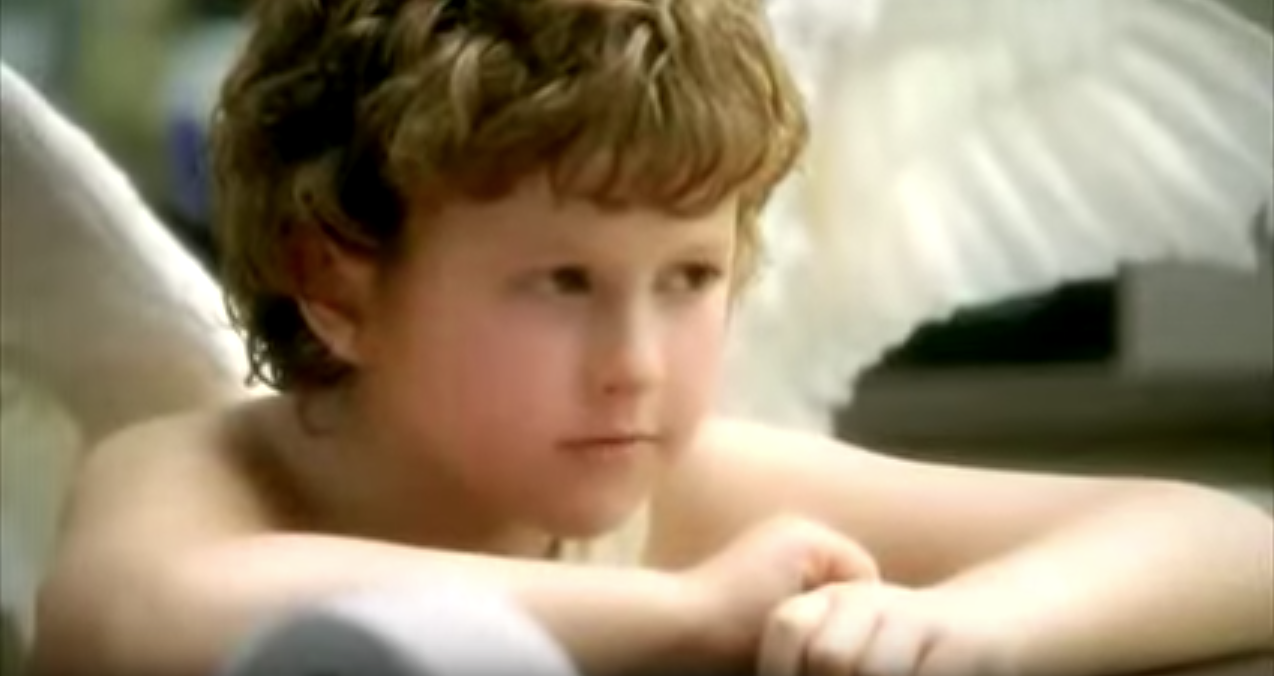 Cupid, in classical mythology, is the god of desire, love, attraction and affection. He's portrayed in pop culture as the one who will strike you through the heart with his love arrow. Whatever, right? But how is Cupid portrayed, or more appropriately, utilized today in advertising? Let's take a look.
---
The depiction of Cupid through the last few centuries is usually of a cherubic young toddler, pudgy, with angelic wings, carrying a bow and arrow. Today, in many advertising depictions, he seems to be portrayed by a fumbling, not-in-shape, half-naked early 30's man. Makes for good laughs, right? Sure does. Well, sometimes laughable. Sometimes disturbing. Seems advertisers draw upon Cupid's attributes of matchmaking to sell their products, but with a twist. I'll share some notable campaigns, but I'll let you be the judge.
H&R Block's Cupid from Campbell Mithun is being audited. While the accountant is stating issues with his taxes, Cupid tries to reverse the effects with his arrows. It had no effect on the accountant and the accountant revels in telling Cupid he owes a lot of money.
One humorous spot, although a bit disturbing, is from Scor.dk, a dating site in Denmark, produced by Robert / Boisen & Like Minded. Cupid is about to shoot a couple that bumped into one another on the street. After being spotted by the police pulling back his bow, he is suddenly surrounded like a terrorist. One officer chewing gum blows and pops a bubble, which in turns created a frenzy of gun fire shooting Cupid down. The message is to not rely on Cupid for love, use the dating site.
A great spot for the SEAT Ibiza Range (Volkwagon) depicts Cupid, and an intense, mad-shooting, tattooed, long-haired rebel, firing arrows with his automatic bows at pedestrians on the street as he flies over the SEAT as it's going down the street. The pedestrians are blown onto their backs, having fallen in love with the car. The campaign includes a television commercial, bus stop billboards and print advertisements. Great music track in the background to "Yes it's True", by The Cashmeres.
Another dating site's campaign, Match.com in the UK, utilizes conversations between Cupid and Fate, just hanging out and picking on each other because Match.com is doing their jobs. The banter between them is priceless. This 2009 campaign was produced by HRP. This campaign was also successful in print.
Labatts, a famous brewery, puts yet another unusual twist on Cupid to advertise, "Know when to draw the line" with intoxication. The spot shows many unconventional couples madly in love, including a dog and a mailman. The spot ends with Cupid waking up from a drunken stupor, realizing he might have made some bad decisions. Nicely done by Axmith McIntyre Xmith Wicht from Toronto.
Last, but not least, is the 2014 Doritos "Love Distraction" spot. Cupid is distracted by a guy walking on the street eating Doritos while he was shooting his love arrows. Suddenly, with the distraction, Cupid is randomly shooting arrows and making unconventional matches. I believe this was an entry for the 2014 Doritos "Crash the Super Bowl" Competition. Can't find the producer, but I'll give the Youtuber Cbake369 the credit.