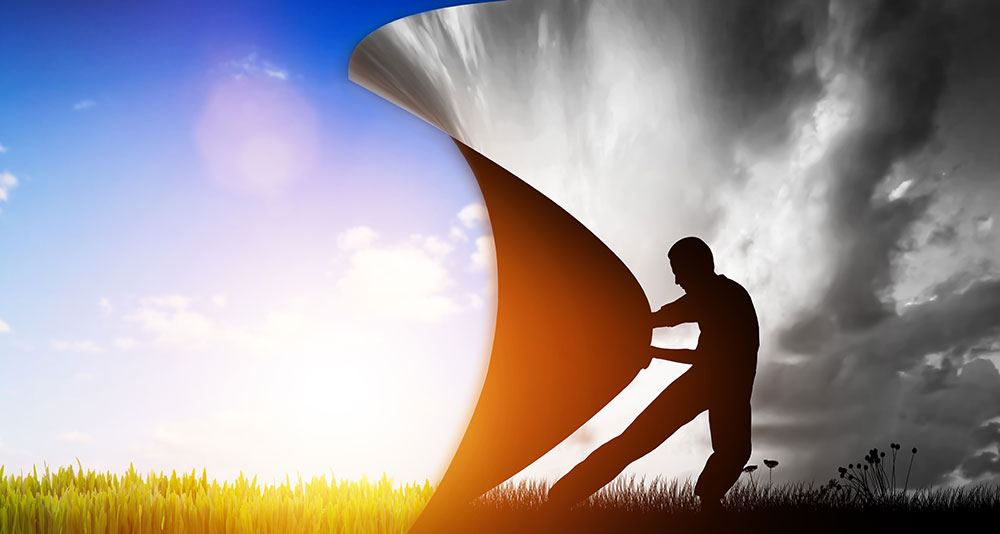 "The new normal." … "These challenging times." … "We're all in this together."
By now, you're probably hearing these common advertising refrains in your sleep. While these were appropriate messages to connect with a consumer base whose collective mood quickly shifted as the COVID-19 pandemic took over daily life, they are more likely now to fall on deaf ears.
---
As we enter the beginning stages of the next chapter of this story and the economy awakens from its slumber, brands that can build trust, adapt swiftly, connect—and reconnect—with consumers in this new landscape will be the ones that grow.
The key to doing so will be your ability to put forward smart, appropriate messaging that resonates. Here are three key considerations as you plot the best course for your brand:
SHIFT IN CONTENT
Empathy remains important, but as businesses begin to reopen, it should be delivered in the form of education, according to media analyst Gordon Borrell, who participated in a recent webinar hosted by Spectrum. He urged businesses to provide information that customers need right now, such as:
How your operations might differ from what they were before the pandemic;
Alternative ways for consumers to access your products and/or services;
Your plans if barriers to doing business continue to be lifted — or if they aren't;
Most importantly, details on how you are keeping customers and employees safe.
A patchwork approach to reopening the economy — state by state, county by county — means consumers are certain to be confused at times. Whether your business has been open or closed during the pandemic, whether it's big or small, struggling or thriving, it's vital to be transparent and direct by regularly communicating your plans with your customers.
SHIFT IN TONE
It's time to give people something to smile about.
Much of the initial advertising concerning the pandemic was emotional in nature, likely to pull at your heart strings. While that was the way to go then, consumers have grown tired of COVID-related messaging. Some of the initial shock and worry concerning the virus has worn off, and people have entered what could be called a recovery phase. They need to know everything is going to be OK, to have something to look forward to, a reason to laugh.
Give it to them. Craft upbeat, encouraging marketing messages. It could even be time to return to humor-based messaging if that is part of your brand.
"If you want a job for your advertising, reassure consumers about the future; give them some sense of confidence that the future is something that they should invest in," said Walker Smith, chief knowledge officer for branding and marketing at Kantar Consulting, during a webinar hosted by the Advertising Research Foundation. "That is going to be a crucial requirement for this recovery … That's where I would look as opposed to trying to do something clever with your branding."
HAVE A PURPOSE
Earlier this year, we wrote about the growing importance of brands taking a stand and heralding a cause. That is especially pivotal today, because consumers are watching brands closely. In fact, 83% say they will base future purchase decisions on the actions of brand leaders, according to a May 2020 survey.
While it's important to provide your customers important information about your business' response to the pandemic, it's just as essential—if not more so—to show them what you are doing. The time is now to lead by example:
Show how you are helping your employees. Eighty-four percent of respondents said how companies care for their employees will be an important part of their buying decisions.
Show how you are supporting the community. Eighty-one percent of respondents said businesses have a responsibility to help solve social or policy issues.
"Brand acts" matter. Many insurance companies are refunding a portion of auto premiums because most of us are driving less. McDonald's gave first responders and health care workers a free "Thank You meal."
"Marketing is not just about advertising and content that we put out into the world," Andrea Brimmer, chief marketing and public relations officer at Ally Financial, told Financial World.
"It's about the way that your company behaves at a time like this."
CONCLUSION
As we continue to adapt our lives to the evolution of the pandemic, the expectations of brands will develop as well. A "second wave" of the virus could initiate another shift in messaging. So could a closer return to "normal."
The response that works for one brand might not work for yours. As it always is, the most important thing to do as you consider changes in your messaging is to stay true to your brand. Consider how your audience is feeling and what they are thinking, and let this dictate how you connect with them.
If you're unsure how to do that, we can help create the right strategy for you. At 6AM Marketing, flexibility is one of our core strengths. We understand how the pandemic is affecting marketing and advertising, allowing us to pivot quickly so that we can help the brands we partner with continue to grow.