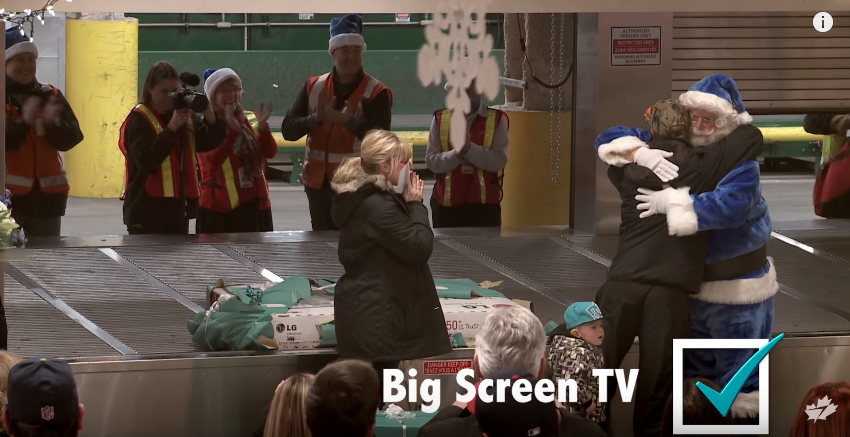 Ruminating about how Christmas has become too commercialized has become as much a part of the holidays as opening presents and hanging Christmas lights. And no wonder: Holiday spending in the US topped nearly $700 billion last year, or, the GDP of Switzerland.
---
As advertisers, it's all too easy to feel at least partially responsible for this feeling of muchness. In fact, there's even a name for the condition that has people feeling blue this time of year: Christmas Fatigue. It's an umbrella term for that overwhelmed, exhausted feeling Christmas can so often leave in its wake. After all, turn on any TV, open any search engine and read any traditional media and you'll see advertisers fanning the commercial flames.
But sometimes, Christmas advertising transcends the expected. When advertisers create spots that amplify Christmas instead of simply using it as another occasion to sell, the results can be really moving.
Let's take a look at three examples of great, modern holiday ads and see why they work.
1. In 2013, WestJet released "Real Time Giving," a spot that had passengers on a jet give their Christmas wishes to a digital Santa. As the passengers embarked, the WestJet staff frantically shopped, fulfilling all the passenger's wishes in time to deliver packages as passengers went looking for their luggage. Besides gathering nearly 50 million YouTube views, the spot does a brilliant job of rewarding viewers and building the brand.
2. John Lewis is a UK name that has become ubiquitous with Christmas advertising; they're practically a genre onto themselves. While not all of their spots are great, their 2015 entry "Man on the Moon" did an amazing job of telling a relatively abstract story in a touching way. In it, a little girl reaches out, quite literally, to a man on the moon. And, with 30 million views, the story seems to be working.
3. Sainsbury is another UK company with a history of putting out Christmas spots that know how to find your heart. Their 2014 spot about an actual Christmas cease-fire in World War One uses a profound historical moment to tell a tale that's as simple as it is moving.
The one constant across all of these spots is a focus on narrative over brand. (For now, let's forgive WestJet for rebranding Christmas in blue…) What does that mean? It's giving your viewer an experience, a chance to step outside your product offerings. As a gesture, it feels difficult to justify in a boardroom: After all, you're paying money, shouldn't the brand be front and center? The answer, especially if we look at these three spots, is no.
The ironic thing is these spots are actually like great gifts: They give people something to feel good about and there are no strings attached. Yes, WestJet makes a subtle argument that it's great at logistics. Sure, John Lewis suggests that they are just the place to help you spread the Christmas spirit. But the stories these brands tell don't involve a hard sale. Instead, just in time for the holidays, they give us all a chance to celebrate the best of the season.